A new responsive website for Cégep à distance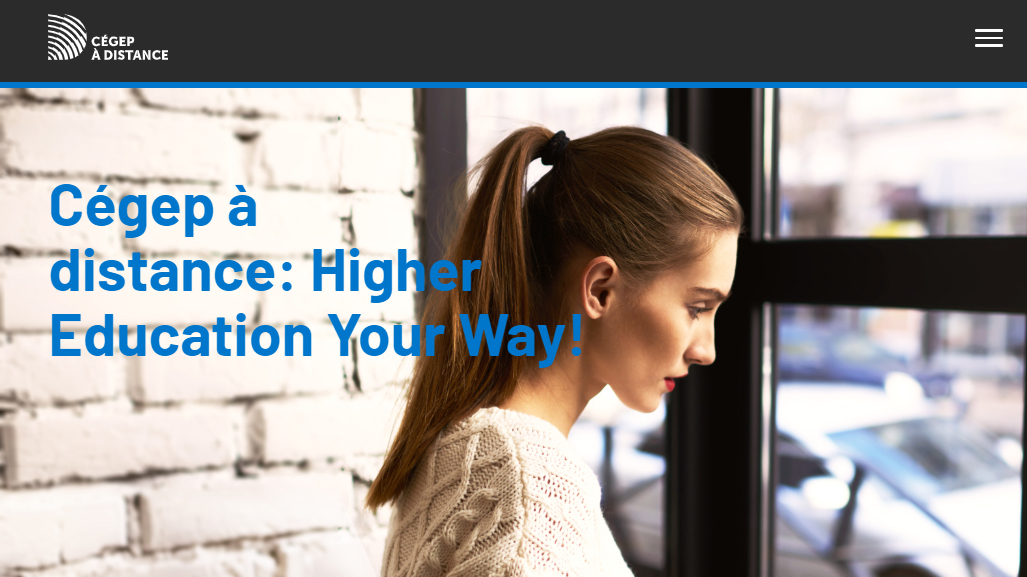 Cégep à distance is inviting you to explore our new web site.
The site is now responsive and provides a user-friendly interface that adapts its layout according to whether you are visiting the site with a computer or a mobile device.
What's more, the search engine now allows one-click integrated searching for the content of both the corporate website and the Course Selection Guide website.
In terms of user experience, the home page invites future students to follow 3 simple steps, beginning with an exploration of how Cégep à distance works, continuing with program or course selection and culminating with the registration page.
A floating user menu appears on most pages of the site, with the title of the menu staying visible while scrolling. The user can open this menu whenever they require to access content which is specifically linked to the section of the site they are visiting. The menu can be closed to maximize the viewing area of the content on the current page.
Furthermore, the header and footer menus on the site provide one click access to the most frequently visited pages on the site.
Finally, the various services provided to personnel from the education network are available in a section of the website designed specifically for this community of users.
Available in English and French, the site allows you to switch the page you are viewing from one language to another, simply by clicking the navigation language within the header menu of the site.
Explore Cégep à distance's new website today at https://cegepadistance.ca/en!